Modesto's Indoor Air Quality Solutions Experts
Honey's Air, Inc. can help improve your home's indoor air quality in Modesto, CA. As an established local company, we enjoy giving back to our community by contributing time and money to worthy causes. We continue to partner with Costco's Children's Miracle Network fundraising team. We're also proud to be sponsors of the Kat Country Cares for Kids St. Jude Radiothon. We want you to feel confident in our services, and that's why we offer the No-Stinger Promise.
This Guarantee Covers:
Our craftsmanship
The price we agree on
Your comfort
Your peace of mind
Prevent Allergies in Modesto With Air Quality Solutions

Major allergens in your indoor air can cause health problems to grow. The team at Honey's Air, Inc. can install air quality products to remove harmful particles in the air. We've discovered that unpurified air in many houses can include varying combinations of dangerous substances. Smoke, bacteria, mold, pollen, and dust mites are just some of the substances that are in the air. Our goal is to provide you with a better picture of what you're inhaling on a daily basis.
Poor Indoor Air Quality Contributes To:
Allergies
Asthma
Breathing issues
Illness and lethargy
Air Filters Reduce Poor Indoor Air Quality
Sometimes changing the type of air filter you're using can make a difference in the quality of air you're breathing at home. We've got lots of affordable solutions that can reduce air quality issues. Our technicians will know whether a MERV 11 or a MERV 16 filter is the best replacement for your current one.
We recommend the Lennox PureAir and PureAir S systems when you want to remove dangerous air particulates throughout your home.
Enjoy Fresh Air In Minutes with QuietCool Whole-House Fans
QuietCool Whole House Fans bring fresh air from outside into your home and replace the air inside in just minutes. The air inside your home is often more polluted than the air outside. Harmful airborne illnesses, viruses, and more can stay trapped inside your home for months, polluting, and spreading illness throughout your family. These incredibly efficient and whisper-quiet fans can help alleviate these issues at the simple press of a button. They are designed to pull large amounts of fresh air from open windows throughout the home, removing the stale, stuffy air trapped inside.
QuietCool Whole-House Fans Help Remove:

Airborne Pathogens
Bacteria
Smoke
Viruses
VOC Gases
Stale Air
Moisture
When people are spending more time indoors, it is important to improve the poor indoor air quality that can be harmful to your family. Indoor air can build up high levels of moisture, odors, gases, dust, and other air pollutants. To keep the air safe indoors, fresh outdoor air is needed to dilute these indoor pollutants. The benefits of QuietCool Whole-House Fans directly impact indoor air quality and improve ventilation which is crucial in a time when indoor air quality is progressively getting worse.
REME HALO-LED™ Air Purifier
A REME HALO-LED™ Air Purifier is a whole-home purification system that integrates with your heating and cooling system.
Here are some of the benefits:
Reductes bacteria, viruses, mold and other airborne microbial
Reduces smoke, orders, VOCs allergens, dust, and particulates
Free of ozone which is known to aggravate asthma
Free of mercury which is known to affect health
7-year limited warranty
Washable catalyst for heavily air polluted environments
Long-life replaceable LED cell module with 2.5x longer life than current mercury vapor UV lamp technologies
Visit the manufacturer website for specifications. If you have any questions, please contact us today!
---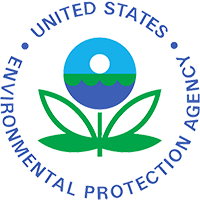 According to the EPA, on average, people spend approximately 90 percent of their time indoors. Indoor air pollutants are often 2 to 5 times higher than typical outdoor concentrations.
---
Effective ventilation may also help keep bacteria, viruses, and other pollutants out of the indoor air inside your home. American Lung Association studies show that airflow and ventilation can alter how diseases spread indoors. The more stagnant the air is, the more likely diseases are to spread. Like lungs, homes need to be able to breathe to make sure that fresh air comes in.
---
Call Honey's Air, Inc. today to schedule an indoor air quality appointment for your property in Modesto.